07 Sep

If Your Olive Oil Tastes Like This, It Could Help Fight Cancer Cells
If Your Olive Oil Tastes Like This, It Could Help Fight Cancer Cells
If Your Olive Oil Tastes Like This, It Could Help Fight Cancer Cells, Extra virgin olive oil is one of the few foods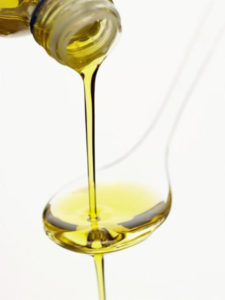 that health experts seem tounanimously praise. In fact, the list of benefits is so extensive that olive oil is widely considered to be a superfood. It's thought to fend off Alzheimer's disease and cut your risk of diabetes, heart disease and stroke. It's also packed with antioxidants and good, healthy fats.
Now, new research published in the journal PLOS One suggests that extra virgin olive oil just might have the power to kill off cancer cells — and some types of olive oil may actually protect the body against cancer better than others.
We talked to experts to figure out if extra virgin olive oil really can prevent cancer and what type we should be stocking in our kitchen cabinets.
Here's what you should know:
The cancer-fighting power in olive oil mainly relies on one ingredient.
source: https://www.huffpost.com
Recomended From Olive OIl Corfu